Dr. Eileen Lorena M. Mamino is OAR's New Director
With the change of UPLB' s administration, Chancellor Jose V. Camacho, Jr. appointed a new director for the Office of Alumni Relations (OAR).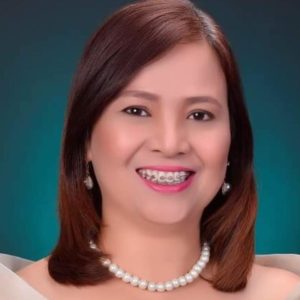 Dr. Eileen Lorena M. Mamino assumed the directorship of OAR on 11 November 2020. She is from the Center for Strategic Planning and Policy Studies of the College of Public Affairs and Development (CPAf). She also served as the Assistant to the Dean and now Vice Chancellor for Administration, Rolando T. Bello, at CPAf.
Connecting with alumni is not new to Dr. Mamino. As one of CPAf's Alumni Relations Officers (AROs), she assists the OAR in connecting with the alumni of CPAf. She actively coordinates and participates in different alumni-related activities not only in their College but also with other alumni. Moreover, she is strongly networking with the alumni as an alumna herself who obtained her Master in Public Affairs from CPAf in 2013.
Dr. Mamino wants to strengthen the University's linkage with the alumni. Hence, she is pushing OAR to be more active in connecting and building relationships and in maintaining communication with the alumni. The office has laid out plans to achieve these goals including inviting alumni to be featured guests in the Tatak UPLB segment of Radyo DZLB, holding an Alumni Summit, and others.
Aside from serving as OAR's new director, Dr. Mamino is also the new Assistant to the Chancellor. Hence, she is rallying all units of UPLB and their alumni to support the administration's future-proofing plans. For continuity and support, she has renewed Dr. Maria Dalisay G. Maligalig of the Institute of Biological Sciences, College of Arts and Sciences as OAR' s Project Development Associate.